I came across a Gaurdian.U.K. article by Tom Hodgkinson from early 2008 with a particularly well discussed view of the issues with Facebook (and by extension, other social network applications). While this article specifically discusses Facebook, I think the points made, when generalized, are applicable to all of the social nets. Hodgkinson takes many of the significant problems with social applications (privacy, interpersonal issues, behavioral issues, politics, and economics) and succinctly lays it all out in an easy to read, cynical, but light way -- all with fine British grammar and spelling.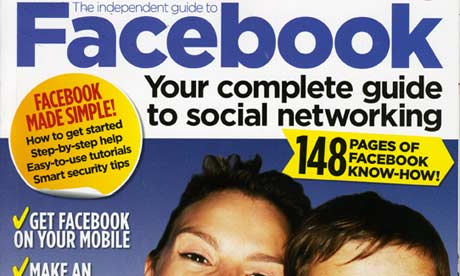 The article definitely gave me some comfort (and further motivation) in my rationale for not having a presence on/in these applications. Really good read. Here's a snippet and as always a copy is archived after the jump.
... And does Facebook really connect people? Doesn't it rather disconnect us, since instead of doing something enjoyable such as talking and eating and dancing and drinking with my friends, I am merely sending them little ungrammatical notes and amusing photos in cyberspace, while chained to my desk? A friend of mine recently told me that he had spent a Saturday night at home alone on Facebook, drinking at his desk. What a gloomy image. Far from connecting us, Facebook actually isolates us at our workstations.

Facebook appeals to a kind of vanity and self-importance in us, too...
http://www.guardian.co.uk/technology/2008/jan/14/facebook

---